Tuesday 11th July 2023
The Production Guild of Great Britain (PGGB) was delighted to host the launch event for it's forth committee of its Nations & Regions roll out, Wales.
Thanks to our sponsors Entertainment Partners, Facilities by ADF and Mad Dog 2020 Casting for their support with this event by sponsoring the Wales committee. Hosted by the wonderful voco© St David's hotel in Cardiff, the PGGB team and brilliant committee welcomed over 40 members, partners, and industry peers to a sunny Cardiff for an inspiring evening discussing the film and tv community in the Wales and launching this regional centre for PGGB.
PGGB business & affiliate partners, prospective members, industry colleagues from Screen Alliance Wales, Screenskills, NFTS Cymru, RTS Cymru and PGGB members were all in attendance to celebrate this national hub and develop the local industry.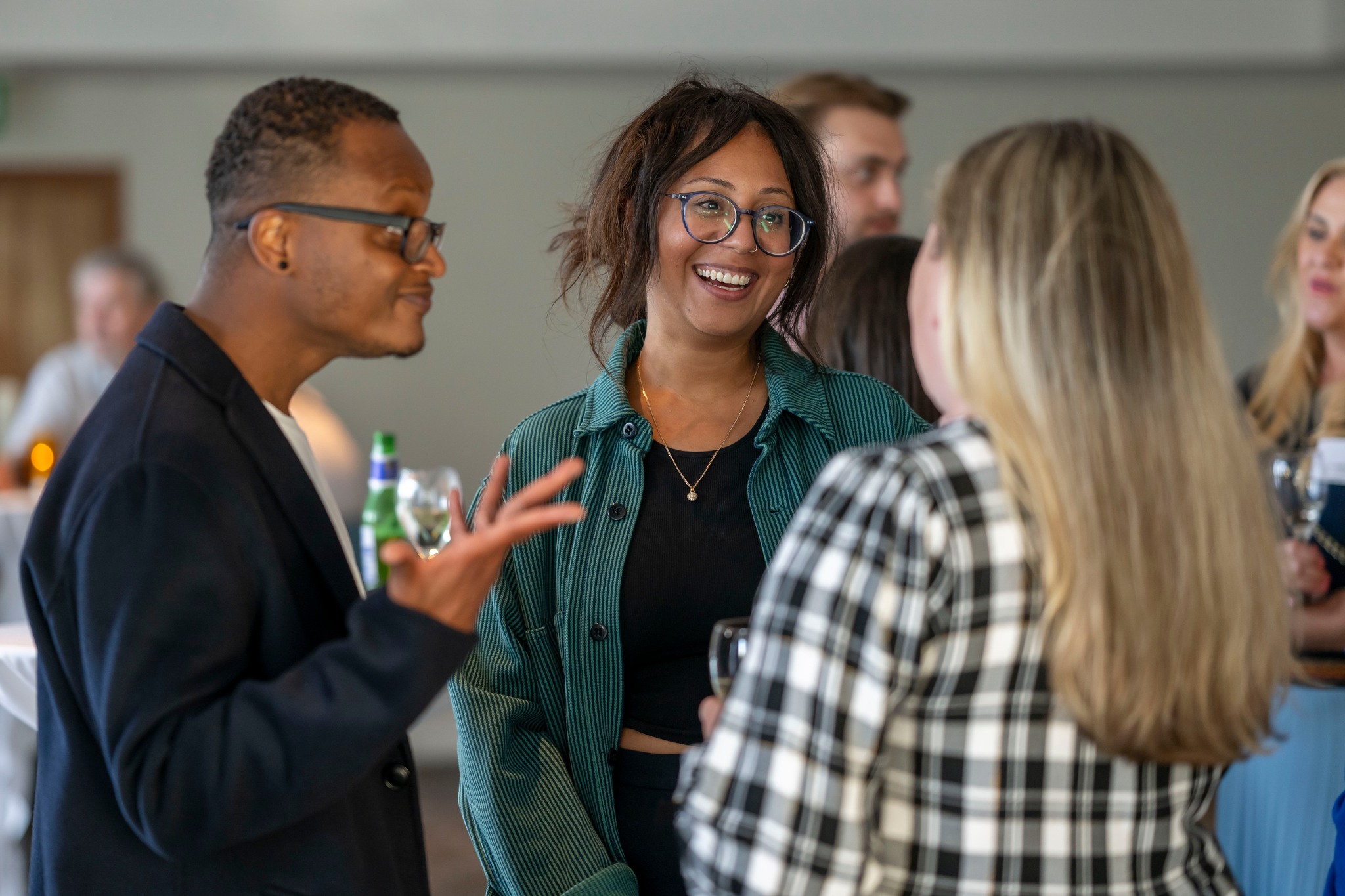 The Wales committee is supported by Bad Wolf/Screen Alliance Wales. It is chaired by Cardiff-based Line Producer Edward Rastelli-Lewis, whose recent credits include BBC drama Life After Life. As Production Manager Edward has worked on major dramas including The North Water (BBC Two), His Dark Materials (BBC One/HBO Max) and 2021 feature Morbius. Vice Chairs are Allison Dowzell (Managing Director, Screen Alliance Wales) and Line Producer Kathy Nettleship (Willow, A Discovery of Witches). Committee members are: Graham Beswick (CEO, Mad Dog 2020 Casting); Sarah Gooding (Chief Product Officer, Centtrip); and Production Accountant Mark Strainge (Sanditon, Industry). See more here.