Celebrate the best in UK production at the PG Awards 2018
The Production Guild Awards provides the opportunity for the best in UK film and TV drama production to come together to celebrate excellence.
The Production Guild Awards in association with Warner Bros. Studios Leavesden, recognise the expertise, experience and excellence of Production Guild members working in film and television drama within the production office, production accounts, location management, VFX, post-production and assistant directing roles, and the people who support them.
Four awards will be presented to mark individual or team contributions to the UK film and TV drama industry at a ceremony, to be held at The Grove, Saturday 22 September 2018.
"The Production Guild Awards celebrate the vital part our members play in the creation of UK film and TV drama. The quality and calibre of recent UK productions are testament to their expertise and the part they play in enabling creative elements to reach new heights. Sustaining the supply of world-class crew is essential for the industry so I'm delighted to recognise both established contributors known for their support for new entrants, together with the new generation of production talent, for their combined roles in securing a competitive edge for future UK production." Alison Small, CEO, The Production Guild

Members will be able to submit their nominations for the four awards soon.

If you are interested in sponsorship or booking a table at the awards, then please email
[javascript protected email address]
Scroll down to find out more about The Production Guild Awards and our sponsors.
Previous PG awards
Re-launched in 2014, the awards highlight the UK's reputation and influence as a leading centre for film and TV production management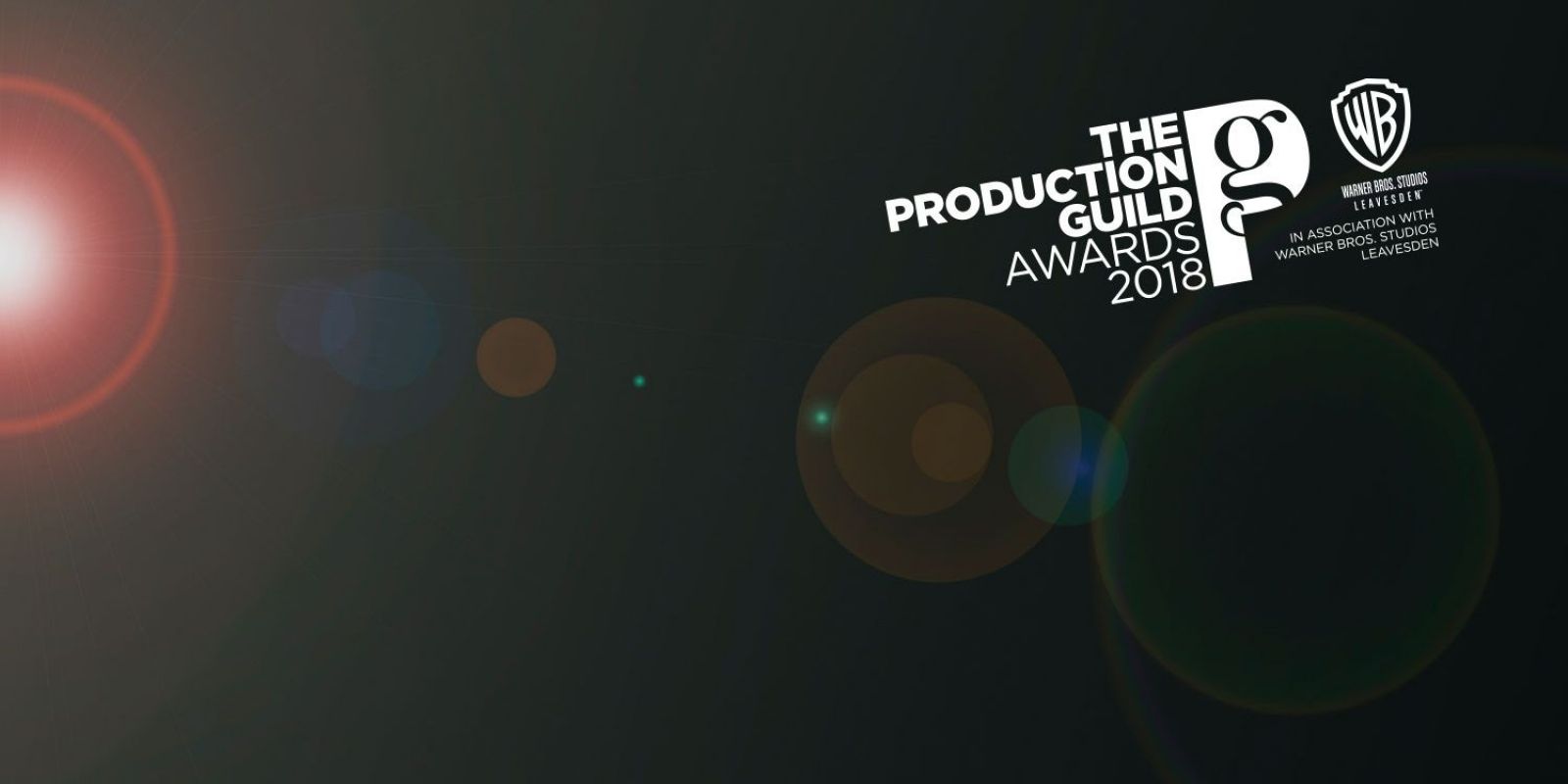 Award Video Messages
Leading producers, actors and directors in the industry congratulate Production Guild award winners from 2016, 2015 and 2014. This content is exclusive to PG members. If you are a Production Guild member, please log in to view the videos.