Thu 6th May 2021 1pm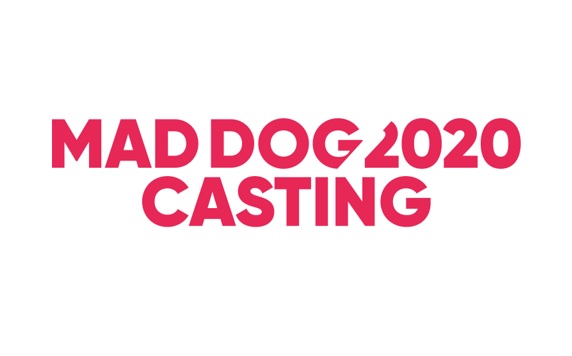 The Extra Factor: Supporting Artists – Liability and Best Practice Report and industry wide consultations have identified the need for standardised industry training to encourage best practice and ensure legal compliance for productions that work with supporting artists and their agencies.

This Masterclass is designed for production crew across all grades that work with supporting artists or have legal responsibilities for them. It provides an overview of a number of key aspects such as:
The roles and responsibilities of productions, supporting artists' agencies and supporting artists
The Unions and their four Support Artist agreements
Legal and other responsibilities including
o Employment practice
o Worker rights
o Health and safety
o Human Resources
Industry standard best practice
After the Masterclass you will be able to download additional training materials that provide extensive knowledge about this under-regarded aspect of an ever-more important industry.
The panel includes:
Chair: Lyndsay Duthie, CEO, Production Guild of Great Britain - Lyndsay is an award winning film and television expert with over 20 years of experience in the media industry: as an educator, television executive producer and broadcaster - with credits for BBC, ITV, C4, C5, SKY and Discovery.
Graham Beswick, CEO, Mad Dog Casting – Graham is a Serial Entrepreneur who over the last 25 years has created and built many companies in parallel, generating income for over 3,000 people. He identified the gap in standard industry best practice training for productions, supporting artists' agencies and supporting artists and has spearheaded the work to professionalise the sector. He has commissioned and actively contributed to the research to identify best practice and to produce the necessary delivery tools. These include The Extra Factor: Supporting Artist Liabilities and Best Practice Training Modules - produced in association with the Production Guild.
Richard Lingard, Chair of the Assistant Directors Guild UK – In addition to his work with the Guild, Richard is the Course Leader of the Assistant Directing and Floor Management Diploma at the National Film and Television School. He has extensive experience of working as a 1st Assistant Director on a wide variety of productions all over the world with directors such as Stephen Poliakoff, Beeban Kidron and US director/producer, Taylor Hackford.
Members and partners have been emailed the details for this event.