Anthony Waye Casino Royale Q&A
We chat to Anthony Waye about his role as Executive Producer on Casino Royale. Take a look at what his role covers, the challenges of the freerunning sequence and the biggest changes he's seen in production across the making of 11 Bond films.
Q&A event with Anthony Waye on the 15th November at The Courthouse Hotel
Join us for 'An Evening with Anthony Waye' on 15 November at The Courthouse Hotel, London. From mail boy to executive producer, Anthony's illustrious career began more than 60 years ago, and has seen him work on more than 70 films, including an outstanding 11 Bond films (Quantum of Solace, Casino Royale, Die Another Day and Octopussy), The Elephant Man and Star Wars: Episode IV – A New Hope. Book your place here: http://bit.ly/2lg6uil
As the Executive Producer on a film like Casino Royale, what does your role cover? How does it differ from a Line Producer?

As an Executive Producer your role covers almost everything including preparing a draft schedule based on the first draft script, early location recces to find locations or which country to work in, having input on the budget, keeping an eye on what departments are spending, dealing with problems as they arise, keeping tabs on forward planning such as hotel accommodation, charter flights and many transportation logistics - you get involved with everything. You work with all departments to discuss sequences as issues come up and to plan ahead, to find out timings departments required to prepare and build to be ready to shoot and of course how much will it cost. Generally, the Executive Producer is the most senior production person, but on smaller productions that role may not exist. The Line Producer then takes seniority.
What scenes took the most time and planning?
The freerunning sequence (the parkour chase) was logistically very complicated, from finding a location to getting permissions. The airport sequence and even the card game were also rehearsed quite extensively.
You mentioned the freerunning sequence at the beginning was quite complicated. What challenges did you face?
Initially finding a construction site to shoot on was a big problem. Then we found the abandoned hotel site in the Bahamas which was situated within the perimeters of the Royal Bahamian Naval base. Permission to film there then had to be sought from the Government and the Commodore in charge of the base. An added complication was the wider effects of hurricane Katrina, which had caused devastation in New Orleans. We had to ship in the 3 cranes we needed from the UK, as all spare cranes in the US went to help the clean-up operation. Additional girders were cut to size and holes drilled for bolts on the back lot at Pinewood Studios which were then shipped out in containers to the Bahamas. We then brought in a team of experienced scaffolders to erect the girders to the art departments' plans.
How many locations did you shoot on and how did that affect planning and scheduling?
The main locations on Casino Royale were the Bahamas, Italy, Czech Republic, Barrandov Studios in Prague and Pinewood Studios in England. Scheduling can depend on weather conditions, actor availability or location availability. For instance, the Bahamas shoot was not scheduled until the construction site was ready. There are differences if you are on location or in the studios. While shooting in the Bahamas planning was going on in Italy and Pinewood.
You mentioned differences between working at a studio and on location. Could you talk us through a sequence that used a combination of location and studio work? The sequence with the building collapsing into the Grand Canal in Venice for example?
This sequence was shot in several scenarios. The long shot exterior was shot on location in Venice where we laid underwater airlines connected to compressors, this provided a semi-circle of bubbles on the surface in front of the real house. A similar semi-circle of bubbles was created around the model of the house on the Paddock Tank at Pinewood, this provided a 'cutting edge' to marry the real location together with the model which was built on a hydraulic platform in the deep section of the tank which was slowly lowered into the water. The interior was a very complicated set built on the 007 stage at Pinewood, again the skeleton of the set was constructed by the special effects team on a hydraulic rig which slowly lowered into the flooded 007 Stage. The art department attached the inner walls of the house to the rig.
How did your role change between production and post production?
When shooting is completed, the pressures and issues change. Firstly, in post you immediately don't have the shooting crew, the producers and editing moves into Central London, slowly the sets get demolished and the construction crew eventually finishes. All departments close down, and you are left with a few in the production office, accounts department and your assistant. The phone calls and emails decrease dramatically. Then the front and end credits need to be put together, eventually the crew screening organised and charity screenings.
What are you most proud of achieving in terms of production on this film?
Getting this film together involved great team work. There is always a great sense of achievement to start from a single meeting, to get permissions, to seeing the crew shoot the first shots. I think we all achieved a great film.
You've worked on over 11 bond films. What are the biggest changes you've seen in production across those films?
It has to be the digital age: computers, mobile phones, transition from film to digital cameras and computer- generated effects. Up to buying my first computer in 1990, I had made 69 films all over the world without the aid of the internet or mobile phones. I made my first five Bonds without a mobile phone or computer, I think I had my first mobile on GoldenEye in 1994/5. At times, to have those items would have been very useful but we were probably more organised in the pre-production period. My first 'portable' was a Compaq, if you can call it that. It was the size of and looked like a toaster and used five-inch floppy discs.
The films now are bigger in budget and content, the working hours are considerably longer and the crews much larger. Visual Effects now play a great part and have become a major element and there are now many more rules and regulations than there used to be.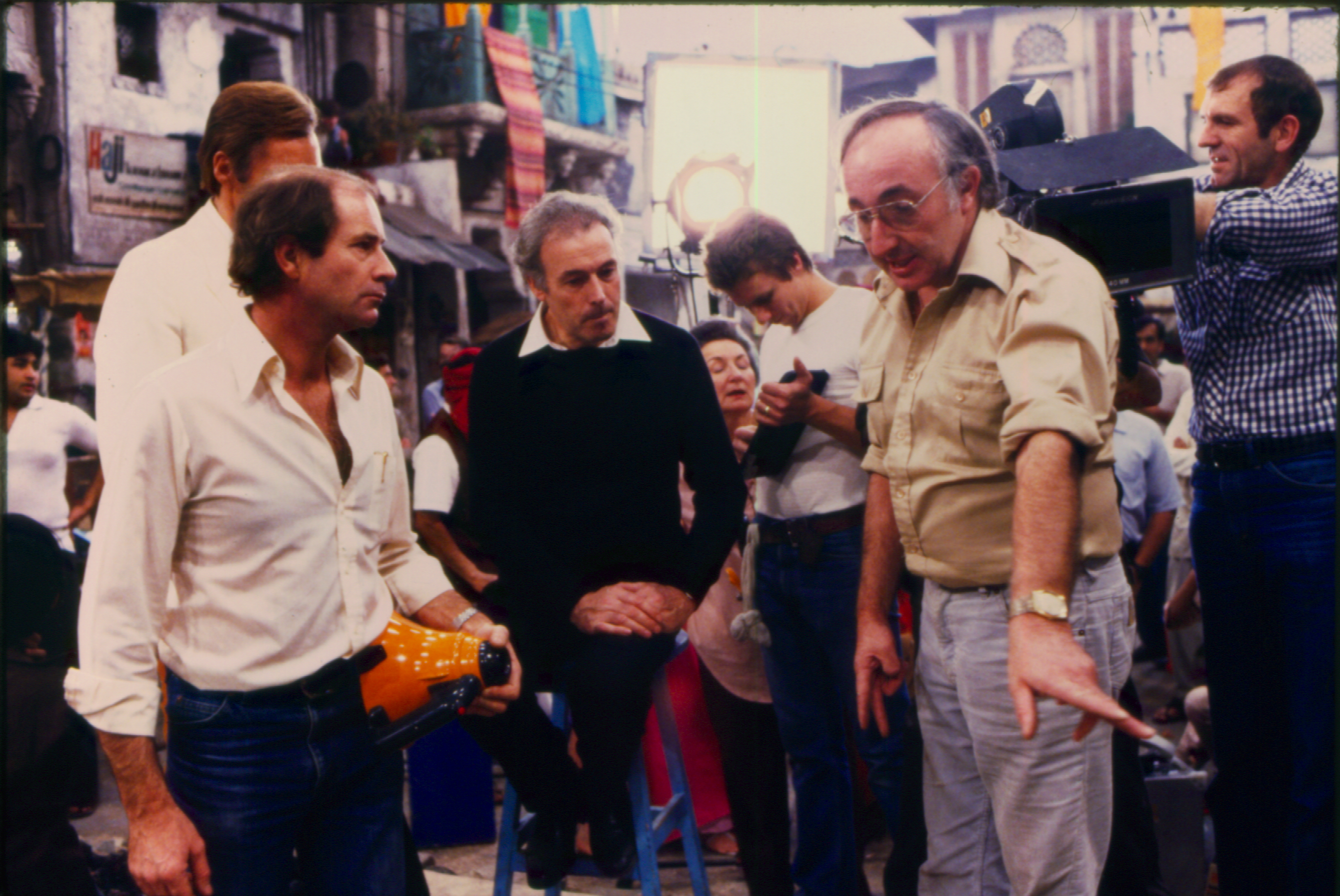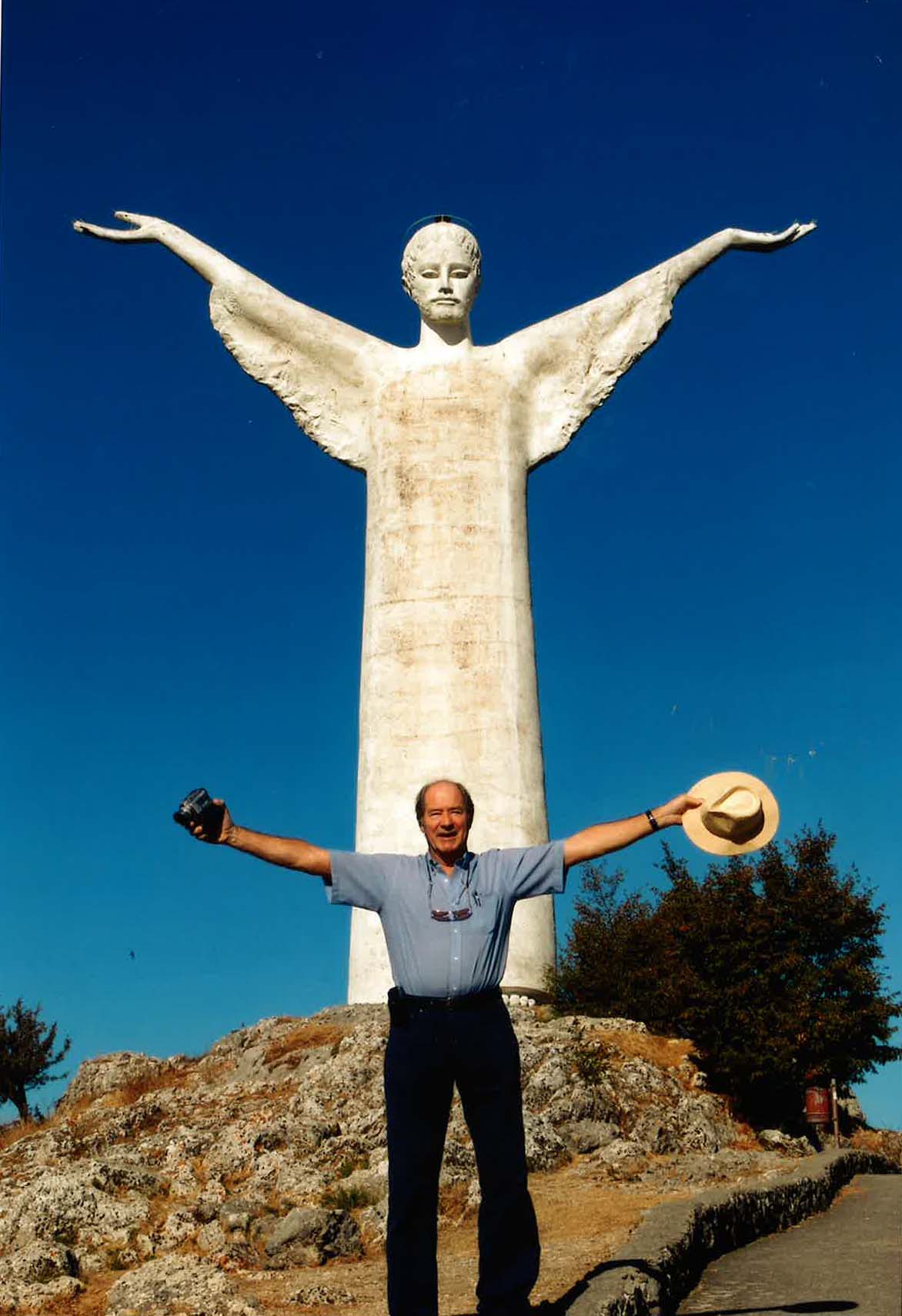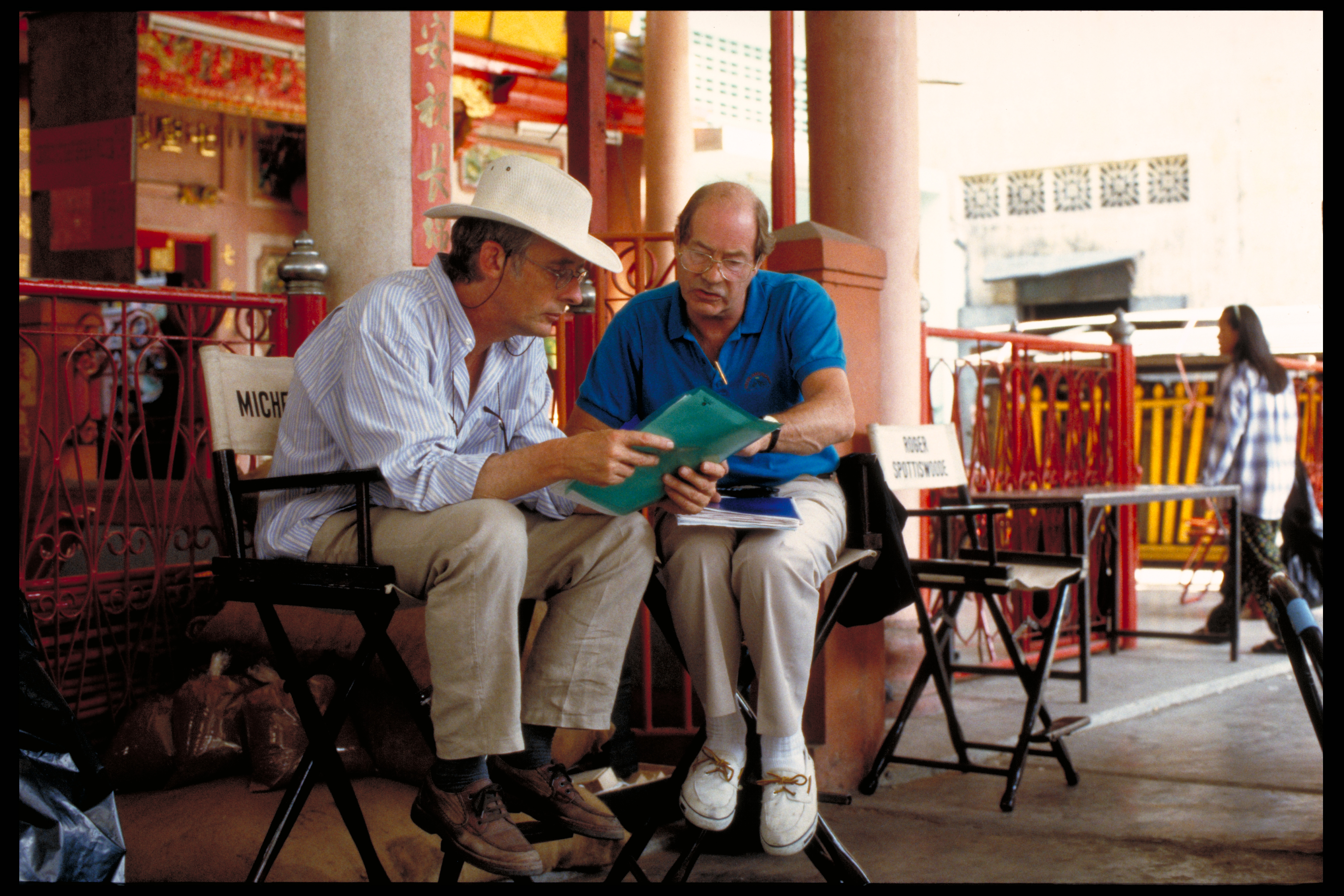 Image left: featuring Anthony Waye, John Glen, Alec Mills and crew, courtesy of OCTOPUSSY © 1983 Danjaq, LLC and Metro-Goldwyn-Mayer Studios Inc. All rights reserved.
Image centre: featuring Anthony Waye, courtesy of CASINO ROYALE © 2006 Danjaq, LLC and United Artists Corporation. All rights reserved.
Image right: featuring Anthony Waye and Roger Spottismoore courtesy of TOMORROW NEVER DIES © 1997 Danjaq, LLC and Eighteen Leasing Corp. All rights reserved.