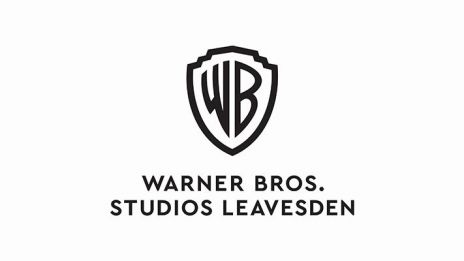 Warner Bros. Studios Leavesden
Warner Bros. Studios Leavesden (WBSL) is a purpose built, state-of-the-art film and television studio offering one of the largest facilities in the UK, incorporating WB Production Rentals, WB De Lane Lea and WB Leavesden Park.
The studio sits on a 200 acre secure site has a quarter of a million square feet of stage space, back-lot tank, one of the largest heated underwater filming tanks in Europe and an unrivalled, clear horizon, 100 acre back-lot. WBSL has a collection of some of the largest sound stages in the UK, ranging from10,800 to 49,000 square feet. The thirteen sound stages can be adapted for any production need. In addition to the sound stages, WBSL has 115,000 square feet of covered multi-function area immediately adjacent to the stages ideal for costume, props, camera, grip and all support service requirements. Dressing rooms and hair and make up rooms are situated close to the multi-function area. WBSL has been home to a variety of productions including Paddington 2, Tomb Raider, Mission Impossible: Rogue Nation5: Fantastic Beasts and Where To Find Them, Kingsman: The Secret Service, Justice League and Wonder Woman; Television shows include Dracula, Will and One Child; and many commercials and pop promos for clients including Knucklehead, Stink, Rogue, RSA, Some Such and Rattling Stick
Warner Bros. Studios Leavesden has its own, on-site Production Rentals division. Set Lighting and Set Rigging provide the film and television industry with state-of-the-art lighting , scaffolding and rigging equipment to suit all Studio and location requirements. With a large and extensive inventory, the departments are able to service a broad range of productions including feature films, TV, commercials and music videos.
Set Lighting and Set Rigging also supply to productions internationally, facilitated by partnerships with Lighting Companies in regions outside the UK including Southern Ireland, Belfast, Hungary and Spain.
Credits include: Badlands, Jamestown, Grantchester, Penny Dreadful, The Royals, Dickensian, Cinderella, Maleficent, Hercules, The Foreigner, Fantastic Beasts and Where to Find Them, Arthur, Dunkirk, Mission Impossible: Rogue Nation.
Warner Bros. De Lane Lea is a premier audio post production facility in the heart of Soho with award-winning creative talent and "Future-of-the-Art" technologies. Their team is dedicated to the craft of sound for motion pictures, television and emerging media. The facility has hosted multiple awarding winning and critically acclaimed feature films and contains a range of facilities including: 4 re-recording stages that can handle any sized production from micro budget TV shows to full Hollywood blockbusters, 2 ADR stages which are used for rerecording dialogue, voice overs and commentaries, 50 networked cutting rooms, preview theatre, transfer bay with high speed Sohonet connection and the colour grading theatre
Warner Bros Leavesden Park is an office complex situated next to Warner Bros. Studios Leavesden providing both production office space and long term tenant space. It is an ideal location not only for those working directly with the Studio but also for those in the wider creative industries. We offer modern, well maintained and practical office accommodation within a peaceful environment. There is ample private parking, a cafe, 24 hour security and an on-site management team ready to respond to your needs.
Meet the Warner Bros. Team
Dan Dark
SVP and Managing Director of Warner Bros. Studios Leavesden dan.dark@warnerbros.com +44 (0)203 427 7777
Emily Stillman
SVP Sales and Operations, Warner Bros. Studios Leavesden emily.stillman@warnerbros.com +44 (0)203 427 7730
Jackie Rowden
VP, WB Production Rentals jackie.rowden@warnerbros.com +44 (0)203 427 7600
Cara Sheppard
Director, WB De Lane Lea cara.sheppard@wbdelanelea.com +44 (0)207 432 3800
Leavesden Studios were fantastic to do business with throughout my production of Mission: Impossible- Rogue Nation. They offered seamless services and everything was taken care of quickly and efficiently. Emily, Dan, and the rest of the staff were flexible and accommodating and went out of their way to make our time there as trouble free as possible. It is a new facility with great stages and a state of the art tank. There's also ample backlot and paddock tank. The location is ideal, situated just off the M1with Watford and St Albans right on your doorstep. It's a great place with great people and I look forward to working there again soon.