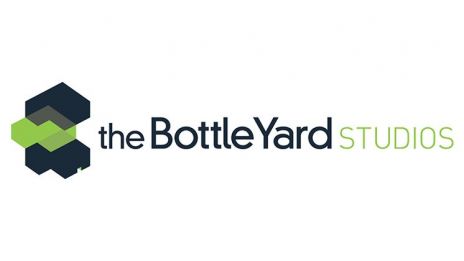 Website: www.thebottleyard.com/
Address: The Bottle Yard Studios, Whitchurch Lane, Bristol, BS14 0BH
Email Address: thebottleyard@bristol.gov.uk
Telephone: 0117 357 6888
The Bottle Yard Studios is the largest dedicated film and TV studio facility in the West of England.
With eight stages of flexible space just two hours from London and 15 mins from Bristol city centre, it attracts UK and overseas productions of all sizes.
Studio features include:
• Internal build spaces ranging from 12,400 - 18,000 sq. ft.
• Ceiling heights of up to 65 ft
• 5,000 ft long green screen with infinity coving and green floor
• Production Village with dressing rooms, make up and costume areas, prop and set storage
• Six floors of fully equipped production offices complete with wireless internet, telephones and kitchenettes
• Extensive back lot for unit base, exterior sets and driving/stunt sequences
• Private roadways and ample parking
The Bottle Yard is also home to a creative hub of more than 20 on-site tenant companies, providing a host of services including creative, digital, technical and audio/visual expertise, grips, transport, structural, fire and safety assistance.
Studio credits include Poldark (BBC), The White Princess (Starz), Sherlock: The Abominable Bride (BBC), The Living and the Dead (BBC), Crazyhead (E4), Andy's Prehistoric Adventures (CBeebies), Galavant (ABC Studios), Golden Years (MoliFilms Entertainment), Trollied (Sky1), Wolf Hall (BBC), The Lost Honour of Christopher Jefferies (ITV) and The Adventurer: Curse of the Midas Box (Cinema One).
Situated on the doorstep of the South West of England, The Bottle Yard Studios offers access to a fantastic range of film locations, from Regency Georgian to gritty industrial and picturesque coastline. It also offers excellent links to the highly experienced crew based in and around Bristol, a city with a vivid track record in film and TV production. Bristol Film Office is on hand to provide free, dedicated support for filming.