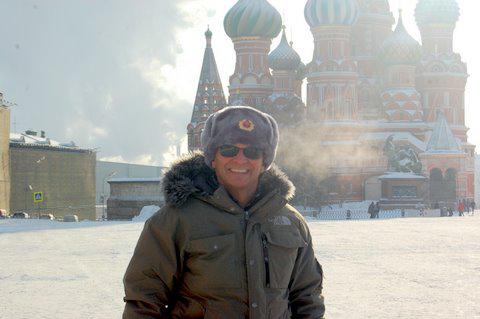 Terry Blyther passed away on Monday 27 May, following an almost five year battle with cancer.
Terry was a hugely experienced freelance Supervising Location Manager and Studio Unit Manager with over 35 years experience in the industry.
Terry began his career in the early 1980s, starting as a runner on the feature film, Ordeal by Innocence and the TV drama The Zany Adventures of Robin Hood. By the late '80s he had already progressed into the Locations Department, where he would spend the best part of the next three decades, obtaining his first credits as Location Manager on Press Gang and A Chorus of Disapproval.
A host of notable films would reap the benefits of Terry's skills in this role, including The Crying Game, The Avengers, The Mummy, Gladiator, Spy Game, Green Zone, Clash of the Titans, X-Men: First Class and A Good Day to Die Hard to name but a few. During this time he worked extensively in Morocco, Israel, Malta, France, Hungary, Russia, Spain, and Tenerife. His expertise in challenging logistics also saw him join the Transport Department on Exodus in the Canary Islands and Star Wars: Episode VII - The Force Awakens in Abu Dhabi.
In recent years Terry gave his expertise to many films based at Longcross Studios as the Studio Unit Manager. These included Doctor Strange, Murder on the Orient Express, the recently released Aladdin, and the upcoming Artemis Fowl.
It speaks volumes that Terry was trusted with so many immense projects by all of the major studios and that is a great credit to his legacy.
You can see a full list of Terry's career credits here: IMDb | IMDb Pro

Memories of Terry
On this page, we will share your stories of the good times spent with Terry. We'd love for all members to contribute to the page who would like to. To do that, please send your memories of Terry to Gareth, [javascript protected email address] who will then post them here for everyone to see.
Kate Rowe-Ham
I first met Terry through Anna Darby "aka my mum" at Lavish and there was never a dull moment when he was in the office. His infectious laugh and cheeky nature always worked a charm. Terry very kindly offered me some work experience on The Avengers filming at Stowe School and I jumped at the chance and what a laugh that was . Despite the usual stresses on set for a Location Manager, everyone always blames a location manager … he made the whole experience fun, and I will never forget that, he even fixed it for me to have a cuppa with Sean Connery, Ethan Hawke and Uma Thurman… Legend!!

When I took on Lavish and worked with Terry on some of his other amazing projects, we always looked forward to seeing him because he'd undoubtedly have a bloody funny story and brighten up the day.
I last saw Terry at Micheal Harms funeral and he told me he'd not been well but he also said how happy he was in his life and talked about Sam. My heart goes out to his family. I know he will light up the sky with that never ending charm and chuckle.
Charlotte Wright, Location Manager
I was so sorry to hear the news about Terry today. I worked with him on Doctor Strange and he shared so many funny set stories none of which I can repeat here. Sending love to family and friends at this difficult time.
Roger Brock
I first met terry at Winchester cathedral, we turned up and started laying trackway at about 7am in the rain. By about 12o clock terry can back with about 12 bags of fish and chips, for everyone on site, I never forgot that. I worked with this true very lovable gentleman several times in Tenerife and and here in England, he is and always will be a legend in my eyes. Love you Terry, god bless, you rest easy my friend.

Kevin Jenkins, Location Manager
Terry or Mr Terry as he was know in Morocco was a man of great personality and much loved man by myself and everyone he came into contact with. Always one of the boys but at the same time vastly experienced and a great person to work with and for. RIP Terry at least now you wont be suffering or in pain. Heaven will be kept on its toes with Terry in town.
Kevin also shared some photographs of Terry from Green Zone and Sex and the City 2: