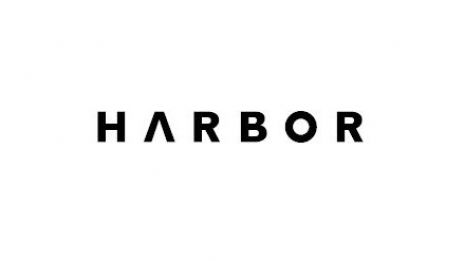 Website: harborpicturecompany.com/
Telephone: +44 (0)20 3805 5961
Origins
HARBOR was founded in 2012 as a home for moving image creativity, servicing the feature film, episodic, and advertising industries. Built at the forefront of the digital media era, HARBOR disrupted a fragmented approach to filmmaking by bringing together all production and post-production disciplines under one roof – a unified process allowing for total creative control.
Since then, HARBOR has grown into a global company with operations in New York, Los Angeles, and London. Relentlessly focused on talent, technical innovation, and protection of artistic vision, HARBOR hones every detail throughout the moving image-making process: live-action, dailies, creative & offline editorial, design, animation, visual effects, CG, sound & picture finishing.
Capabilities

Live-Action
Full-service, Global Production Capabilities, 360-asset Acquisition, Full Integration with Post-Production & VFX, Ensuring One-Point-of-Contact, Set-to-Screen Execution.
Dailies
In-Lab (UK, NY, LA) & Near-Set globally with Mobile-Labs, Near-Line OCF Storage for 24/7 Automated VFX Pulls & QC via ANCHOR
Editorial
100 Edit Suites, Post-Production Offices, Avid, Premiere, Nexis and Near-Set Edit Systems
VFX
Graphics, 2D, Design, Animation, CG, Beauty, Re-touch, Clean-up, Shotgun integration & Review
Color
On-Projection, On-Glass, Aces, P3, Rec709, HDR-10, Dolby Vision, 4k, 2k, Resolve, Baselight, Remote Review and Real-Time Grading
Sound
ATMOS, IMAX, 7.1, 5.1, ADR, VO, Dolby Fax, Zephyr, ISDN
Delivery
IMF, DCP, File Delivery, NAM, GAM, VDM, LTO, Signiant Media Shuttle, Aspera, Catapult, 24/7 Digital Lab
Security
Studio-Level Physical & IT Protocols, Key-Card Access, Air-Gapping, ACL's, Audit-Approved, Private/Secure Connectivity between Harbor Campus's and to the Studios/Networks
Global Locations
New York City
212 209 7688
185 Varick Street, 4th Floor
New York, NY, 10014
*6 locations in Soho, NYC
For all NYC locations, please visit harborpicturecompany.com/contact-us/
Los Angeles
310 929 1129
2902 Nebraska Avenue
Santa Monica, CA, 90404
The Quadrant
+44 (0)20 3805 5961
55-57 High Street
Windsor
Berkshire SL4 1LP
United Kingdom